From The Journal of the American Medical Association one hundred years ago:
An alarming increase in the number of street accidents from the recent development of motor traffic is shown by the report issued by the Highways Protection League. In 1905, thirty-five persons were killed and 1,557 injured by accidents due to motor traffic, while 118 were killed and 6,323 injured by horse traffic. In 1909, 163 persons were killed and 6,579 were injured by motor traffic, while 123 were killed and 5,589 were injured by horse traffic.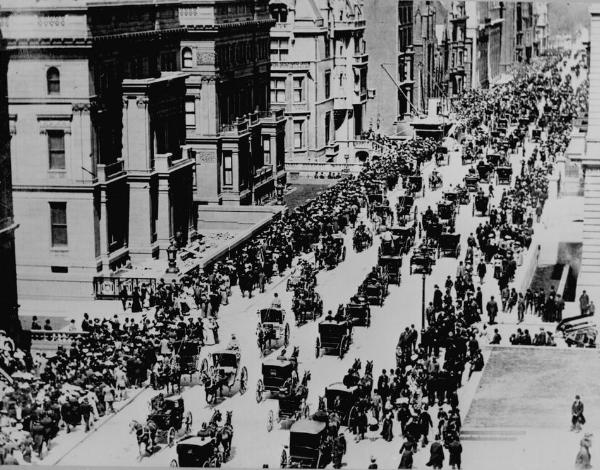 There aren't many versions of this song on YouTube. The Bing Crosby rendition has had the sound removed.
Also recommened: this video of Fred Astaire and Judy Garland in dance scenes from the movie, Easter Parade (1948). The music for the film was written by Irving Berlin.
Related posts:
Century-old kerfuffle over the "syrup" in corn syrup
The physical exam and society's regard for physicians: A history
Medicalization then and now
Palliative care: Lost and recovered
Déjà vu: Historical resistance to the inequities of health
Resources:
Image: How to be a Retronaut
Medical News, Great Increase of Street Accidents Due to Motor Traffic, The Journal of the American Medical Association, February 23, 2011, Vol. 305, No. 8, p. 834, originally published 1911: 56(8):601