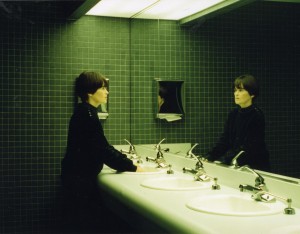 I'm taking a break from frequent blogging – want to take time to read, do some research, reflect, and think about what I most want to write about next. At the moment, my inclination is to concentrate on the history of medicine, starting with the Enlightenment, followed by the transformation of medicine into a science in the 19th century. I want to consider what the past might be able to tell us about the present.
How did we find our way into the dissatisfactions of the present – the commercialization of medicine, the corporatization of health care, the commodification of health? Does understanding the path we followed offer any insight into finding a better direction? Was the increasingly impersonal nature of the doctor-patient relationship inevitable once medicine became a science? Or was it only inevitable once health care emphasized profits over patients and the common good?
Medicine is not an abstract science, like quantum physics or mathematics. Scientific biomedicine may have its foundations in the research laboratory, but the practice of medicine takes place in the real, everyday world of doctors, patients, nurses, lab techs, clinics, hospitals, professional associations, patient advocacy groups, drug firms, insurance companies, politicians, the Internet, and the health advice columns of the Sunday papers. It takes place in a particular place at a particular time, and in a social, economic, political, and historical context.
To understand our dissatisfactions with and hopes for medicine – both as patients and practitioners – it helps to examine that context. And the context is easier to see if we step back from the immediacy of the current situation and consider the recent history of medicine. The texture and context of the medical past provide perspective, allowing us to formulate questions about what we can realistically and ideally expect from medicine in our own time.
"Not to know what happened before one was born is always to be a child." (Cicero) Or, to expand on that a bit: "He who cannot draw on 3,000 years is living hand to mouth." (Goethe)