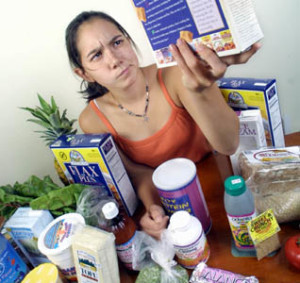 Meghan O'Rourke, poet and author (Halflife: Poems, Once: Poems, The Long Goodbye: A Year of Grieving), has written a wonderful piece for The New Yorker on living with a chronic illness. It's called What's Wrong with Me? I had an autoimmune disease. Then the disease had me.
For years O'Rourke experienced symptoms that she tried to attribute to her latest source of stress. Doctors were unable to offer a diagnosis, a situation that tends to suggest the suspicion that the symptoms may be all in your head.
She writes: "I was ill for a long time — at least half a dozen years – before any doctor I saw believed I had a disease." Eventually, after she received a label for her symptoms (autoimmune thyroiditis or Hashimoto's disease), she connected to the online community of chronic disease sufferers. There she found not only a great many individuals with similarly frustrating histories, but an abundance of home-grown advice for the relief of symptoms.
A more or less definitive diagnosis for a disease that is only vaguely understood may at least confer some legitimacy on one's status as a patient (for an historical perspective on diseases that do not fall neatly into diagnostic categories, see Robert Aronowitz, Making Sense of Illness .) The individuals who suffer, however, are still very much on their own when it comes to recovery and the alleviation of symptoms. Thus the home-grown advice.
Orthorexia and healthism
What I'd like to focus on in this post is one small part of O'Rourke's narrative: her attempts to alleviate her symptoms through a growing obsession with the selection and control of the food she ate. It's not difficult to find media stories and blog posts that put a positive spin on (what amounts to) an excessive preoccupation with healthy eating. It's rare, however, to find an experiential account that recognizes the obsessive pursuit of health as itself unhealthy.
A classic discussion of the latter is Steven Bratman's Health Food Junkies: Orthorexia Nervosa – the Health Food Eating Disorder. In O'Rourke's case, of course, she was not simply eating to be healthy. She was seeking relief from very real and disturbing symptoms. That's not quite the same thing as orthorexia, although both provide the health food consumer with an opportunity for reflection. Read more