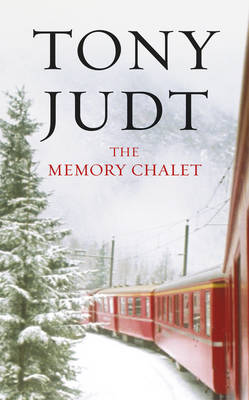 I miss Tony Judt. As I read the news every day, I speculate on what he would have to say. I was thinking of him during the mid-term elections as I listened to blatant misinformation about the Affordable Care Act coming from conservative politicians. Judt was interested in broader themes than mid-terms and health care, but his life was about intellectual honesty. He was never afraid to speak the truth, even if his position was controversial. Timothy Garton Ash makes this point quite nicely in his obituary of Judt.
So I was momentarily shocked today to see – in The New York Times – an op-ed by Judt. Turns out it's from a collection of essays, The Memory Chalet
, which goes on sale this Thursday. I was pleased to see that this particular essay – on New York City — was not one that I'd already read in The New York Review, so there are more new essays to read. The New York piece is a good example of how superbly Judt could write.
According to Timothy Synder, there is also a forthcoming book that he and Judt worked on together. Read more