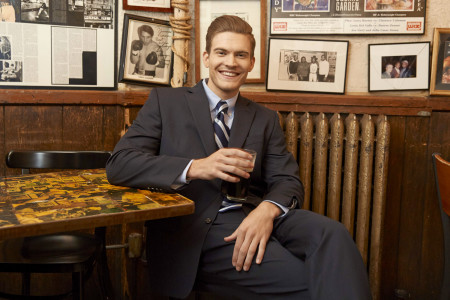 Chris Hayes sometimes gets dismissed as just another commentator on a failing liberal TV network, but I found his book Twilight of the Elites a perceptive, well-written account of how American meritocracy perpetuates inequality.
Hayes recently reviewed the book Young Money: Inside the Hidden World of Wall Street's Post-Crash Recruits by Kevin Roose. The book follows the lives of eight young men — recruited to be investment bankers — during the first two years of their employment on Wall Street.
I especially liked this passage from Hayes' review:
Why, one might ask, in an economy in which 49 million Americans are poor and the median household income hovers around $51,000, should we care about the psychic plight of 23-year-olds making $90,000? Because these are the people who run our country, and the process by which their own empathetic faculties are destroyed is a key part of how this entire corrupt finance-state is maintained.
Related posts:
A more equitable future? US reveals its true intentions
Guest post: The unemployed as the waste products of the success factory
When the poor were contagious
Bruckner on the good life, money, and the unequal world of work
Joseph Stiglitz on inequality
Down so low we dare not speak
Breaking the self-destructive meritocratic spell
Daniel T. Rodgers on equality and inequality
Image source: The New York Post
References:
Christopher Hayes, Twilight of the Elites: America After Meritocracy
Chris Hayes, The Cubs of Wall Street, The New York Times Book Review, April 13, 2014
Kevin Roose, Young Money: Inside the Hidden World of Wall Street's Post-Crash Recruits