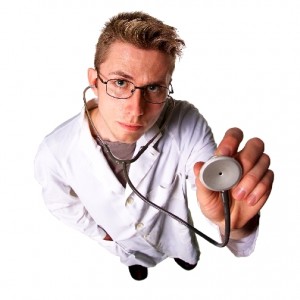 A few quotations on attitudes towards the pursuit health:
And do you not hold it disgraceful to require medical aid, unless it be for a wound, or an attack of illness incidental to the time of year, — to require it, I mean, owing to our laziness, and the life we lead, and to get ourselves so stuffed with humours and wind, like quagmires, so to compel the clever sons of Asclepius to call disease by such names as flatulence and catarrh.
– Plato, The Republic
, 380 BC
Yes, we suffer pain, we become ill, we die. But we also hope, laugh, celebrate; we know the joy of caring for one another; often we are healed and we recover by many means. We do not have to pursue the flattening out of human experience. I invite all to shift their gaze, their thoughts, from worrying about health care to cultivating the art of living.
– Ivan Illich, Health as One's Own Responsibility – No, Thank You!, (PDF) 1990
After I had berated the patient for his obvious failure to comply with my recommendations to correct his "misbehavior," he said, "You know, doctor, there is more to life than good health." These words have helped me rein in my sometimes overzealous attempts to force patients into that glorious state of wellness and maintain a more realistic approach to the best possible state of health.
– Lewis E. Foxhall, M.D., The Tyranny of Health, 1994
Thinking that we can make death, illness, or privation easier to bear by preparing for them day and night is a sure way to poison our lives, to spoil the slightest pleasure by imagining its end.
– Pascal Bruckner, Perpetual Euphoria: On the Duty to Be Happy
, 2000
In the past, health was usually understood as the normal state of affairs, and taken for granted as [a] feature of life largely beyond the control of the person or the society. The proliferation of reflexive techniques which promise actually to improve one's health has transformed the very meaning of the term 'health'. The advent of such an immense range of popular 'health-enhancement' or 'self-improvement' techniques has meant that health is now seen more as a positive goal to be achieved rather than the normal state of a person without illness.
– Christopher Ziguras, Self-care: Embodiment, Personal Autonomy and the Shaping of Health Consciousness
, 2004 (emphasis in the original)
There have always been individuals willing to point out that the constant pursuit of health is not the be-all-and-end-all of life. This eminently reasonable attitude, however, is increasingly rare among both doctors and patients. We have been educated to believe – primarily by what Ziguras calls "commodified and mediated health advice," but also by the medical and public health professions – that feeling good and assuming we're healthy could all too easily be a delusion. How can we be certain some fatal disease doesn't lurk in the unreliable interior of the body?
We choose to pursue health or to pursue disease
One of the more recent individuals to address this issue is Dr. H Gilbert Welch. In his latest book, Overdiagnosed: Making People Sick in the Pursuit of Health
, he speaks of a spectrum of attitudes towards health. At one end are those who regard medical care as something to be used when symptoms arise, but not when feeling healthy. One could characterize these people as wanting to stay healthy and well. At the other end are those who seek to identify and treat potential problems that they're currently not aware of. The focus for this group is not health so much as staying alive – doing everything possible to avoid disease and death.
As Welch describes it: (emphasis added)
I am referring specifically to seeking diagnoses in the absence of symptoms, because that's when overdiagnosis can occur. I am not suggesting all diseases are curable after symptoms appear … nor am I suggesting that no diagnoses should be made in the absence of symptoms. … I'm simply suggesting that we should be most cautious about early diagnosis in those who feel well. …

Some may prefer to pursue health: to focus on feeling healthy and minimize medical contact while they are well. They may accept a slightly higher chance of death or disability to minimize the chance of medicalization, overdiagnosis, and overtreatment now. They prefer to reserve medical care for problems that are obvious to them.

Others may want to pursue disease: do everything they possibly can to be healthy in the future and to decrease their chances of experiencing death or disability – even with the knowledge that they are more likely to be diagnosed with disease, more likely to be frequently exposed to medical care, and more likely to suffer harm. They prefer to work to avoid death and choose to allow medical care to assume a larger role in their lives. Many view this as the best strategy to stay well. But it is difficult to promote wellness when actively looking for things to be wrong. In the effort to find out that everything is okay, people pursue early diagnosis. Ironically, this strategy increases the chances that they'll be told something is wrong.
Should we pursue health or pursue disease? Our location on this spectrum may vary as the circumstances of our lives change. If we learn that close relatives have been diagnosed with heart disease or cancer, we may be more inclined to seek early diagnosis in the absence of symptoms. Having young children may increase our consciousness of how important our health is to others.
To choose the pursuit of health requires knowing we have a choice
Health is an ideology: a set of ideas that establishes goals, creates expectations, and determines our actions. It's one means of understanding the world and our journey through life. It's only natural that we seek to control our health, our susceptibility to illness, and the length of our lives, especially when anxiety about health is amplified by constant warnings and exhortations from all available media. We are enticed by the rewards promised if we adopt the latest health fad – promises that frequently turn out to be an illusion.
The obsessive pursuit of health is itself unhealthy. Those who are fortunate enough to be symptom-free can locate themselves closer to the enjoyment of health end of the spectrum or they can pursue disease. There are many influences on our lives that lead the healthy to pursue disease. To consciously choose the enjoyment of health we must first recognize and resist those influences.
Related posts:
The last well person
Contempt and compassion: The noncompliant patient
From healthism to overdiagnosis
Overdiagnosed and overprotected children
The downside of overly aggressive cancer screening
Creating an epidemic of cancer among the healthy
Screening for cancer and overdiagnosis
Old age and the limitations of a healthy lifestyle
Healthy lifestyles serve political interests
The politics behind personal responsibility for health
The tyranny of health then and now
"Tyranny of health" on KevinMD
The tyranny of health
Resources:
Image: o5
H. Gilbert Welch, Overdiagnosed: Making People Sick in the Pursuit of Health