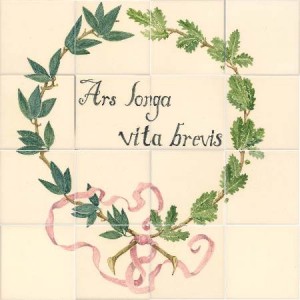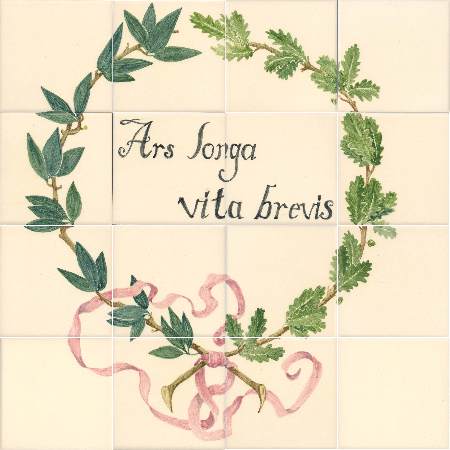 One of my posts was featured today on KevinMD, Are physicians today active in the arts?.
While browsing the KevinMD site, I came across a post by "A Country Doctor," Evidence based medicine at the expense of the art of medicine. My post was on the tradition of doctors as "humanists" – educated professionals who contribute to the "fine" arts as writers, visual artists, and musicians. There's a connection, however, between that tradition and the "art" of medicine.
What happens to doctors when the latest scientific methods of clinical decision making — as well as a reimbursement system that determines how medicine is practiced — encourage doctors to be little more than scientific technicians? Will their insight into the humanity and individuality of patients suffer? What happens to the physician's art of addressing the uniqueness of each patient's illness?
This issue comes up when discussing evidence-based medicine (EBM). Country Doctor points out that EBM emphasizes science to the detriment of art.
The proponents of uniformity … [fail] to understand the art in what we do. Health care is like food, wine or music. The ingredients, even the recipes, may look similar, but the interpretation and delivery makes it what it is. Two different doctors can deliver the same care in theory but get different clinical results and different patient satisfaction. And two patients with the same stage of a disease may respond differently to the same treatment. … Physicians need to take pride in their work and act like doctors, not health care drones, who blindly and mindlessly toil for the big health care machine. …

Even the New England Journal of Medicine recently printed an article that suggested that computers could make unnecessary the "master diagnosticians of past eras."

Is it any wonder that so many hard-working, decent doctors are dissatisfied with their careers? Is it any wonder that the primary care specialties are having recruitment problems?
In the comments section for this post, a medical student confirms the trend towards an emphasis on the science rather than the art of diagnosis.
I'm a third year medical student, and I can't tell you how hard they try to push Evidence-Based Medicine at us in school. It is not that I am against medicine practiced based on evidence, but the concept of using data from other patients (that are not our patient, and may not even be similar to our patient) to guide our decisions only brings an inappropriate uniformity and standardization to the practice of medicine.
Ars longa, vita brevis
In 1806, Thomas Jefferson wrote to Edward Jenner, congratulating him on the success of his smallpox vaccine. In his praise, Jefferson compares Jenner's accomplishment to William Harvey's discovery of the circulation of the blood (1628):
Harvey's discovery of the circulation of the blood was a beautiful addition to our knowledge of the animal economy, but on a review of the practice of medicine before and since that epoch, I do not see any great amelioration which has been derived from that discovery.
The science of medicine has indeed come a long way since Jefferson's time.
The art remains, however. As the father of Western medicine put it in an aphorism addressed to medical doctors: Life is short, the art is long, the occasion fleeting, and judgment difficult. By "art," Hippocrates was referring to the years of training and patient observation that a physician must invest before acquiring the necessary skills of medicine.
A more nuanced translation of Hippocrates' original Greek text might read: Life is too short; the task is huge; the right time is like a razor blade; the road to experience is fraught with hazards; to continuously accept reality and critical thought over hope and prejudice is taxing.
2400 years later, it's an observation that still rings true for the medical profession.
Related posts:
The physician as humanist
Physician as lone practitioner
The doctor/patient relationship: What have we lost?
Universal health care: What would Socrates do?
Resources:
Image source: The Tile Design Company
Roy Porter and W.F. Bynum, The Art and Science of Medicine, Companion Encyclopedia of the History of Medicine
, 1993
Ars longa, vita brevis, Wikipedia, last update September 3, 2010