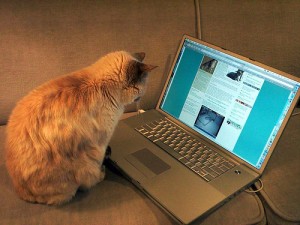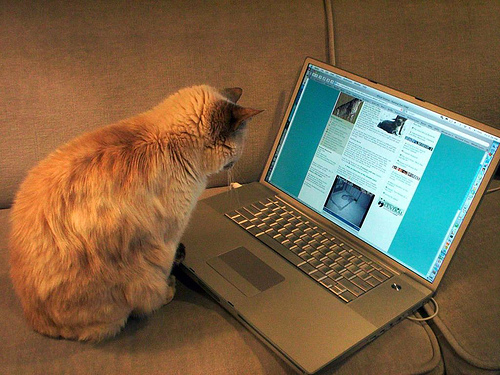 Dr. Lisa Marcucci, a trauma surgeon and Associate Professor of Surgery, recently did an interview with me for her very successful blog Inside Surgery. It was an opportunity for me to think about why I blog, among many other things. I talked much more freely about myself than I ever do on my own blog.
The interview is quite long and will be posted in three parts. Here's an excerpt from Part 1, where Dr. Marcucci asks about the mission of my blog.
I started blogging because I wanted to understand something that changed medicine and ideas about health in the 1970s. Prior to that time, the policies of the Kennedy and Johnson administrations had assumed the state should be responsible for the health of its citizens. When political and economic thinking became more conservative in the 1970s and 1980s, governments began to promote the idea that individuals were personally responsible for their health and should practice healthy lifestyles.

A large segment of the population – mainly the educated and economically secure – welcomed these ideas. Feeling personally responsible for one's health and practicing healthy lifestyles gives one the reassuring illusion of control. In particular, it's a good distraction from the things that are beyond individual control, like salmonella in our peanut butter and the superbug MRSA at the gym.

I was caught up in the healthy lifestyles attitude myself. When I look back, I could kick myself for not recognizing what was going on. Public opinion could have been rallied to support those health issues that need government backing – workplace safety, a healthy environment, an equitable distribution of access to affordable health care. But politics took a different path and the public went jogging.

I have nothing against healthy behavior and the concept of prevention. What bothers me is misleading the public for political purposes. Aside from smoking, the evidence for changing behavior is slim – either it doesn't last (obesity) or, in some cases, it turns out to be wrong (all fats are unhealthy, fruits and vegetables prevent cancer, HRT).

I guess my mission is to be alert and not get fooled again. By writing about what's currently happening in health and medicine, I'm collecting pieces of a puzzle. It's always hard to see the big picture in the moment, but eventually the pieces add up. Also, while history never repeats itself exactly, looking back at the history of medicine provides clues to the present.
The self-conscious blogger: Get over it
Ah, yes. I definitely want to write more about this. The shift from government/state responsibility for health to personal responsibility is called healthism. The social critic Robert Crawford wrote an excellent article on the subject in 1980: "Healthism and the medicalization of everyday life." He had written about this even earlier (1977) in "You are dangerous to your health: the ideology and politics of victim blaming."
Truth is, I struggle with blogging, probably due to my academic background. I don't want to discuss a subject like healthism before I've done enough research. And definitive research never seems to end. Blogging is a different animal. After almost two years, you'd think I'd be ready to embrace that. Guess I need to take Justice Antonin Scalia's advice and "Get over it."
Related posts:
Health insurance industry to consumers: You're financially responsible for your behavior
Sanjay Gupta a victim of obesity myths?
My personal odyssey through the health culture
The Health Culture: Yesterday. Today. Tomorrow.
Resources:
Image source: the frugal law student
Jan Henderson, PhD – Medical Historian and Blogger (Part 1 of 3), Inside Surgery, August 16, 2010