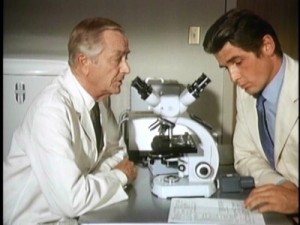 I'm now a monthly guest blogger on ConsultantLive, and my first post appeared today. It's the one where Marcus Welby gives a speech on the rewards of general practice as opposed to specialization.
I'd like to give the ConsultantLive site a plug here, since I'm grateful for the opportunity they've extended to me. (Disclosure: My relationship with ConsultantLive is totally non-financial.) The site is designed for primary care physicians, with a special emphasis on practical advice that helps doctors diagnose and treat common medical problems. There are lots of graphics – some of them undoubtedly not too appealing to the lay reader. Doctors can receive CME (Continuing Medical Education) credits by reading articles online and answering questions on what they've learned.
My column on the site is called "How Health Happened." It's mainly about the history of 20th century medicine and how that relates to changing attitudes towards health. I'll probably be writing more posts here that emphasize the history of medicine, especially in relation to primary care.
I found ConsultantLive through its sister site, Psychiatric Times, when I was writing about whether grief should be considered a symptom of depression in the forthcoming DSM-V. It's interesting to read what psychiatrists are saying to each other these days, plus Psychiatric Times has a blog on the history of psychiatry – a subject I'd like to cover more often.
I just read an interesting article today that acknowledges serotonin levels appear to have nothing to do with depression. There's a new theory about why antidepressants (sometimes) work – neurogenesis – but no one really knows at this point what works and why. That's the thing about medicine and any science: It's always changing, leaving its past for historians to record and maybe even learn from.
Related posts:
Marcus Welby vs. the specialists
Should grief be labeled and treated as depression?
Resources:
Image source: DVD Talk